Archi di Porta Nuova (New Gate Arches) are in fact arches of a very old gate – built in 12th century as part of medieval Milan's system of city walls and gates. Only part of the original gate has been preserved till these days. The two characteristic arches mark the symbolic border of Milano historical centre, as you are coming from Repubblica and Indro Montanelli Gardens.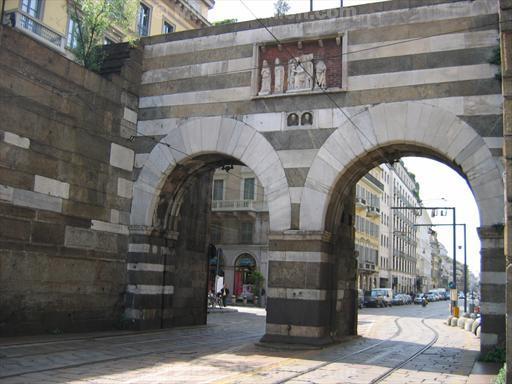 Location and Directions
Archi di Porta Nuova are located between Piazza Cavour and Via Alessandro Manzoni. The nearest metro stations are Turati, Palestro, and Montenapoleone.
Via Alessandro Manzoni
Via Manzoni is one of the best known streets in the historical centre of Milan. It connects Piazza Cavour (and the newer parts of Milan north of the inner city) with Piazza della Scala and La Scala Theatre.
More