Milano Centrale station building is located at Piazza Duca d'Aosta in the north-eastern part of Milan city centre (at the top end of Via Vittor Pisani). The huge, white, and beautifully decorated station building is one of the best known structures in Milan.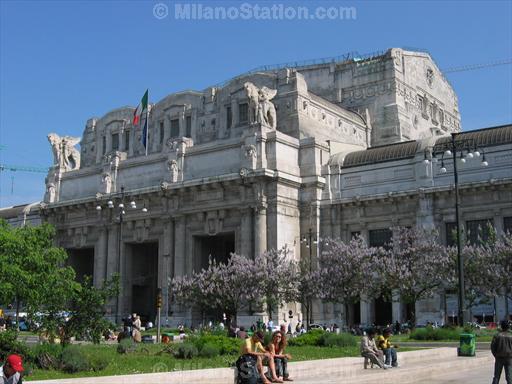 Milano Centrale Train Station
Milano Centrale – Milan Central Train Station – is the largest railway station in Milan and the terminus for most long distance trains. Centrale is also a busy hub for Milan's local and regional transport.
Local Transport
Centrale F. S. is the interchange of metro lines M2 and M3.
There is also a busy tram stop in front of Centrale Station building at Piazza Duca d'Aosta.
On the right side of the station's building, at Piazza Luigi di Savoia, there is the terminal for shuttle buses to Milan Malpensa Airport.
Hotels near Milano Centrale Station
The streets around Milano Centrale Station are a very popular hotel district. The highest concentration of hotels is in Via Napo Torriani and adjacent streets to the south of the central station.
More